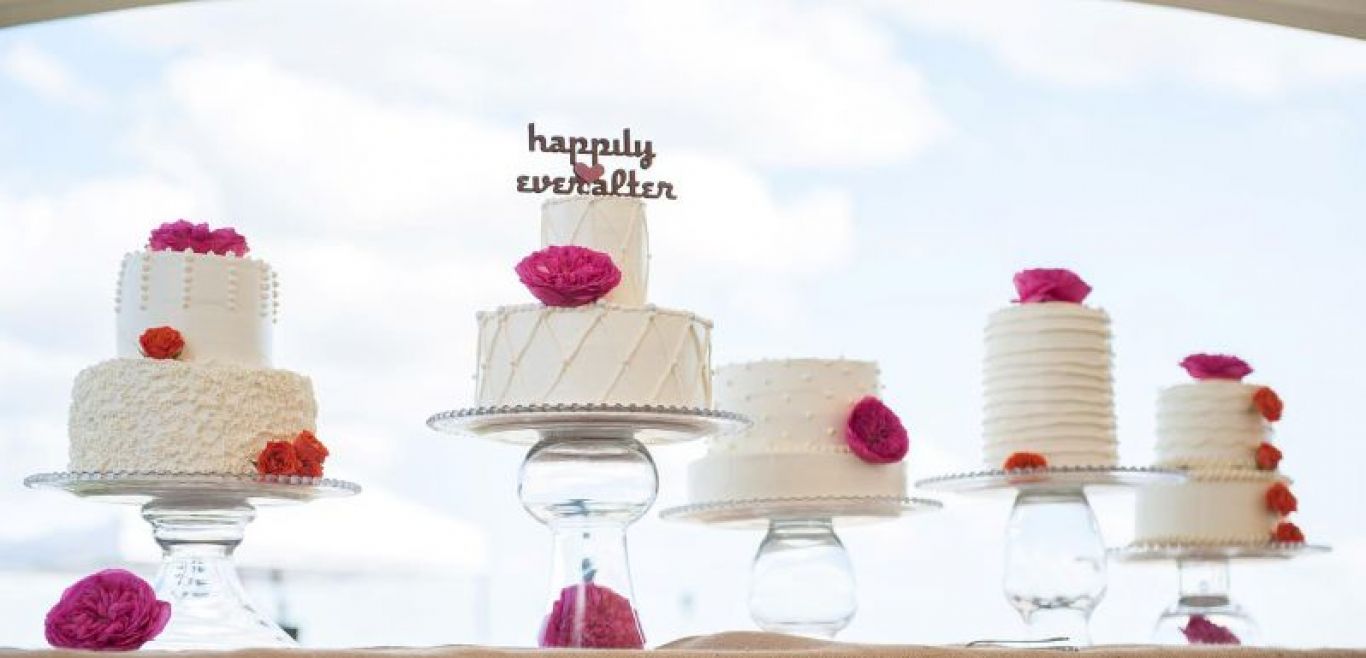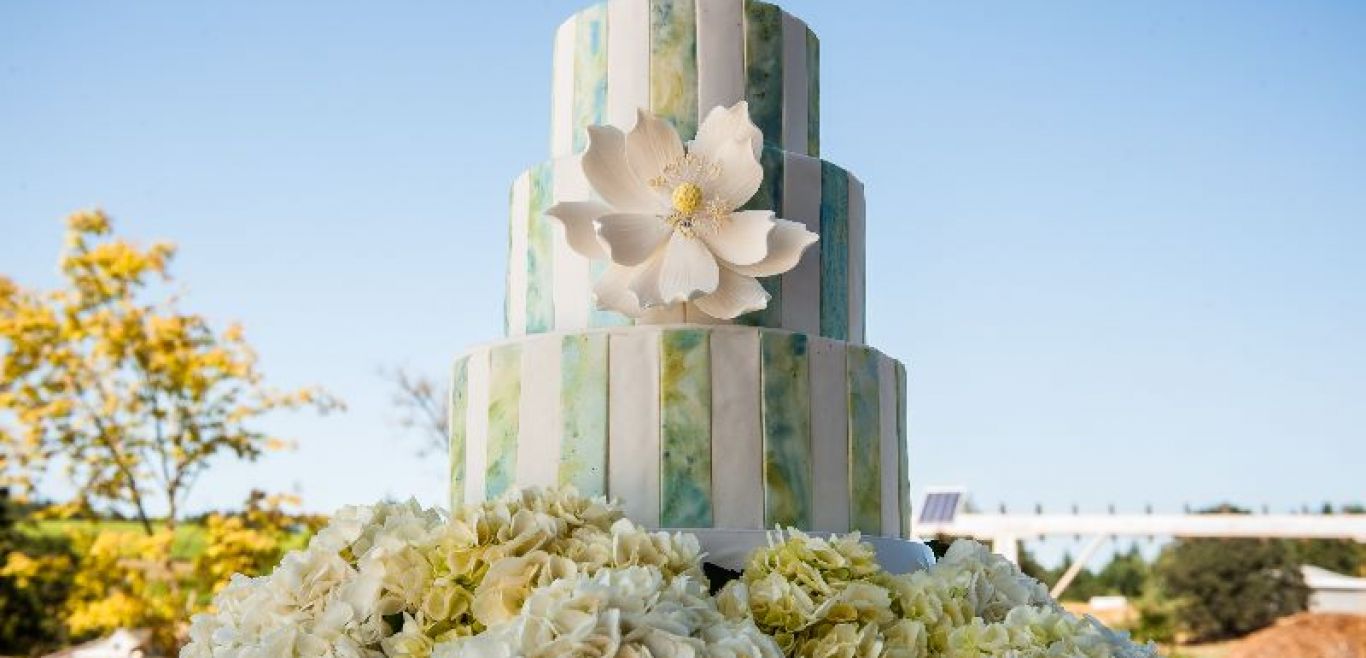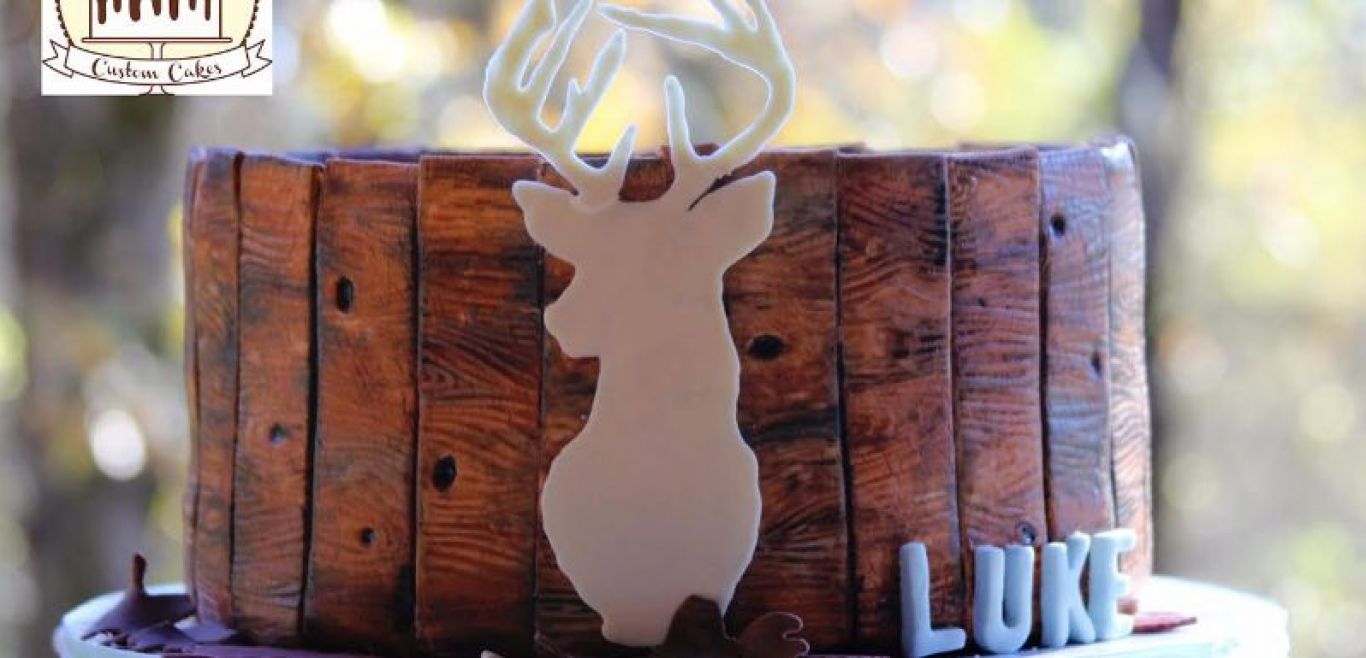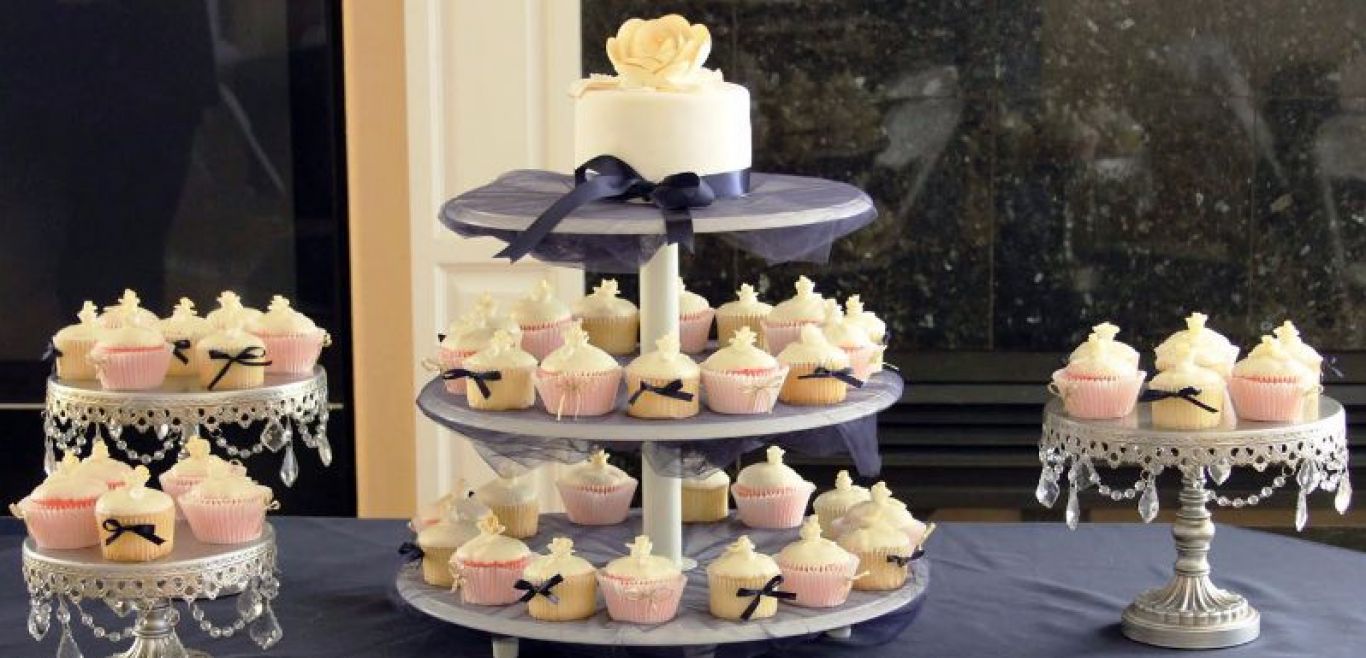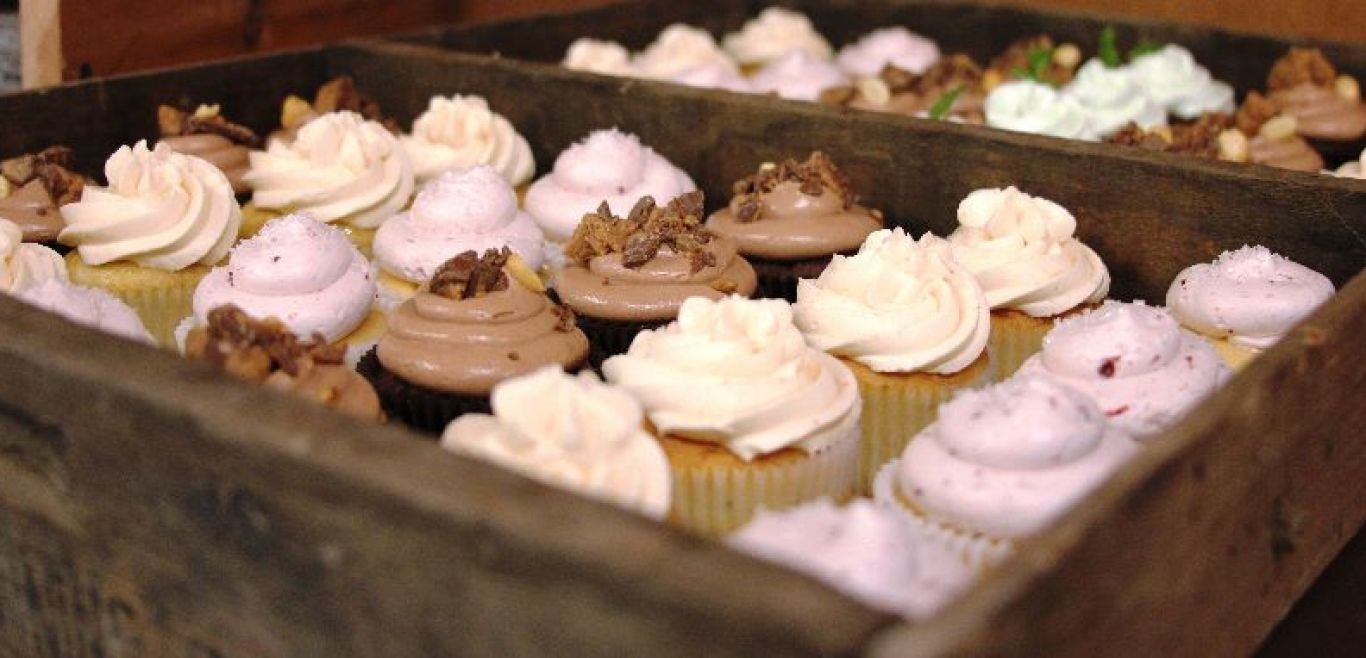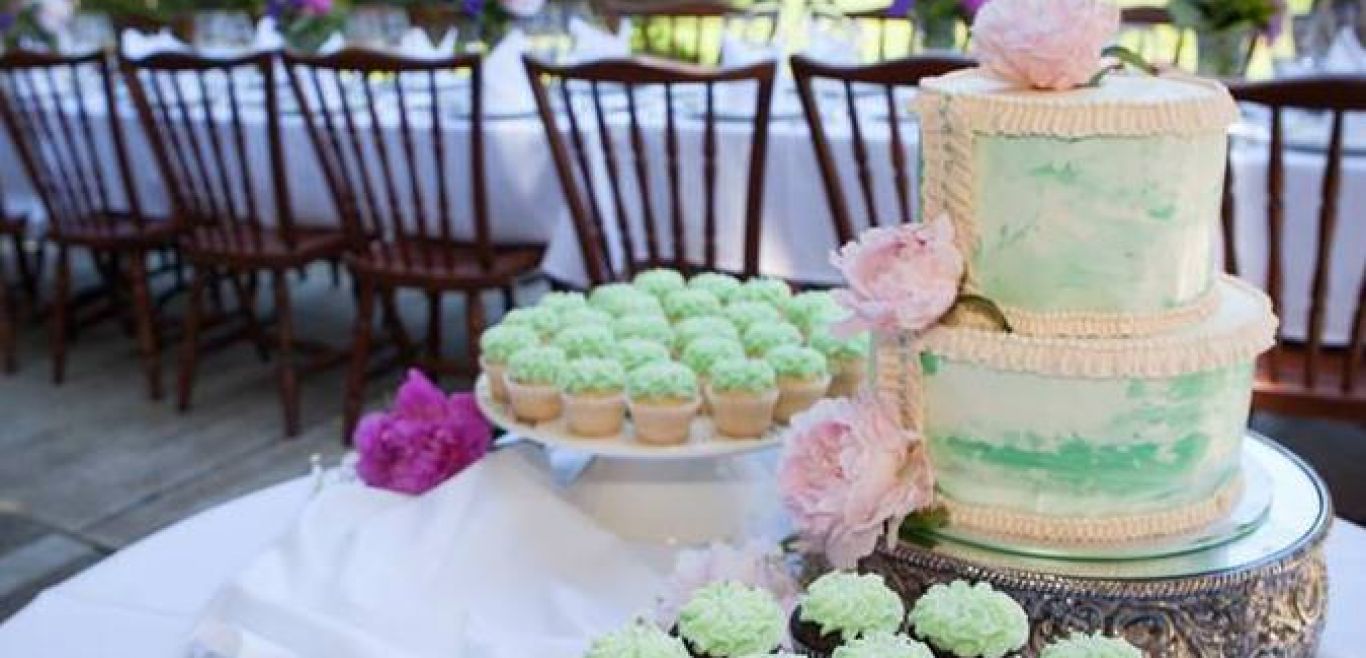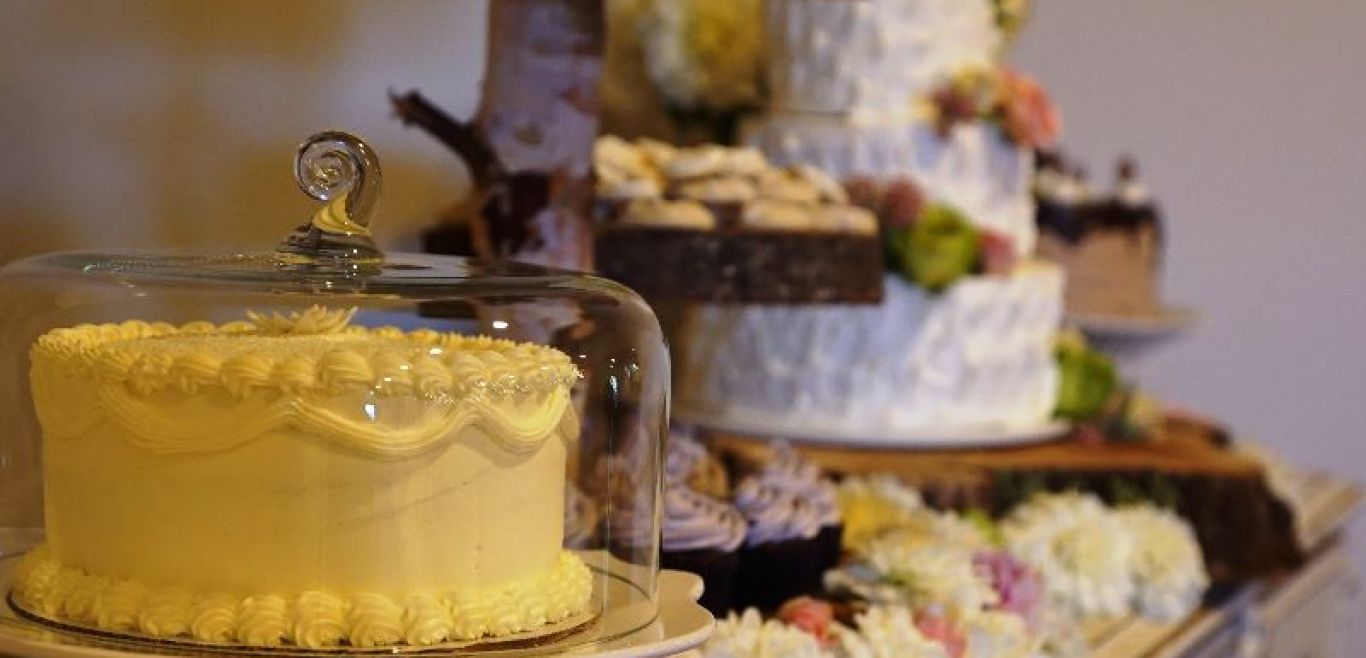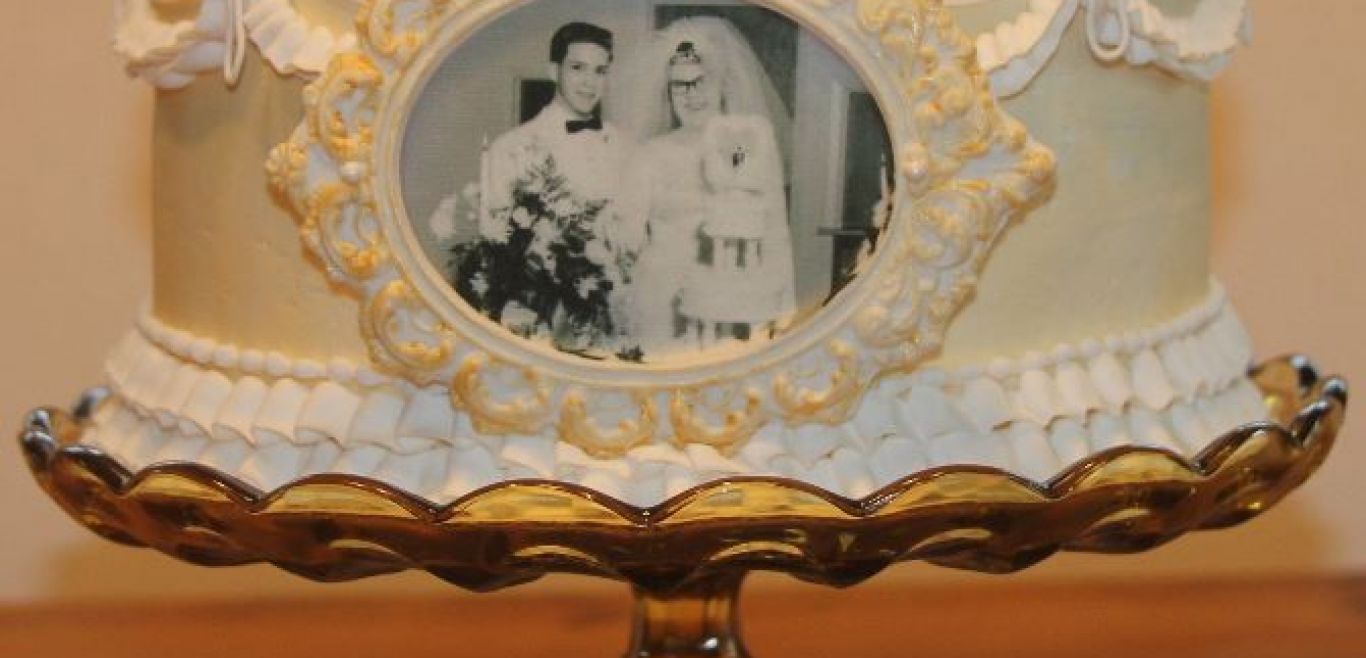 Wedding Cakes 101
When looking back at your wedding photo's and video, years from now, you will see your happy faces posing with the wedding cake of your dreams. Let Custom Cakes be part of that sweet memory. The cake become a focal point for many receptions, now serving double duty as both a dessert and a decoration.
Where to start….Wedding Cakes take on all shapes and sizes and can serve a few to many. At Custom Cakes there are few limits to what we can create for your wedding cake centerpiece. Read on for a "class description".

There is a $250 minimum on wedding cake orders from June-Sept.
What are the first steps for ordering a wedding cake?
We can handle preliminary questions through email or phone, but you will want to schedule a "cakesultation" and tasting for more in-depth planning. You will make an appointment and we will meet at the in-home bakery around the farm table Newberg, OR Address and directions will be mailed to you confirming date/time.
"Cakesultations" (Tastings)
One complimentary, seasonal cake flavors tasting for up to 4 people for orders over $200 (Weddings and larger tiered cakes) You will be served a variety of cake and filling samples while sitting around the farm table over coffee or milk. Rarely am I able to schedule tastings on weekends between June – September being the height of wedding season. Expect to spend no more than an hour. When we meet, all aspects of your cake will be discussed, including the contract, and the retainer fee paid if you choose to book Custom Cakes.
Retainer:
A $100 retainer fee is required for all orders over $100. This fee reserves the date, guarantees price, and serves as an equipment deposit if applicable. This retainer is non refundable. It covers some of my lost revenue from turning down other orders for your specified date in the event of a cancellation. It also covers lost time and product if I've already started your order. Final payment is due 2 weeks prior to event date. Any payments made after 2 weeks prior to the event must be made in cash. No payments will be accepted beyond 4 days prior to a wedding. The date is not held for you nor will I start an order without a retainer/payment in full. Thank you for understanding.
What is wedding cake?
Typical "White Wedding Cake" in the United States is an almond/vanilla scented white cake that is dense but moist iced in buttercream or fondant. Now if you were in a European country, in years past you'd be stuck with fruit cake, often soaked in a liquor, covered in marzipan (almond paste) then covered in fondant. Yuck!
There are many flavors of cake and filling to choose from ("Menu", "Flavors") and we are sure to create something every guest will enjoy. A few Northwest flavors that you might consider in cake form: Hazelnut, Marion berry, Pinot Noir, & Champagne
What is "Grooms Cake"?
And don't forget the Groom! Modern groom's cakes usually mirror the groom's interests such as a sport, hobby, interest or favorite dessert. We can talk about that when we meet.
How are tiered cake sizes figured?
The desired number of servings is the base calculation. Servings Size: is approximately 4 1/2"x1"x 3" Cake cutting instructions will be left when the cake is delivered.
Will you do individual cakes or centerpiece cakes?
I am happy to do individual cakes for your guests, either single or multi-tiered, but because they require more time and are labor intensive, the price per guest is a little more than that of traditional wedding cakes. An order for individual cakes must also be placed much earlier so enough time can be scheduled and fewer other orders accepted. Individual cakes are placed on each of the tables and served to those guests seated at that table. Centerpiece cakes also can serve as your table centerpieces saving you the cost of traditional centerpieces. A dessert bar with a special cutting cake and various dessert cakes may be the way to go. We can discuss all of these ideas when we meet.
When will my cake be baked?
1-2 days prior to your event.
Cake Options
Stand Rentals:
A variety of cake stands and pedestals are available. There is a fee to rent these items and a credit card for deposit is required.
Shape choices and combinations include:
Rounds, Squares, Ovals, Hearts, Hexagons. Tiered, separated, free-floating, and cake collage'. Mini cakes (each guests get there own cake) and table cakes (a cake for each table) are popular options. Also cake truffles or French macaroons are a great alternative to cupcakes and a unique addition to a dessert bar. 6" Round "cutting cakes" can be added to cupcakes or sheet cakes.
Delivery/Setup:
Is offered on all tiered cake orders, cost can be found under pricing. Fees may increase depending on distance and road terrain. The cake will be delivered approximately one hour before your guests arrive. This is to ensure that the cake, flowers, and other ornaments are fresh and undisturbed by the reception set-up. Cake cutting instructions, and extra cake box will be provided along with any onsite cake decorating.
Though outdoor receptions are a bit different, I have done hundreds without any difficulty. I often deliver these cakes as close as possible to the time guests arrive—especially if the weather is very hot—or even during the cocktail hour if it is not located in the same area as the dinner. Placement is the most important thing to consider when having a cake outdoors. It is critical to have the cake placed where it will get no direct sunlight to preserve the integrity of the cake/cupcakes.
Set-up generally takes no more than 20 minutes, so I'll be gone well before your guests arrive. In almost every case I prefer to deliver the wedding cake myself. There are rare occasions when it can be boxed for pickup, but these are by special arrangement only. Some limitations may be placed on the cake and you assume all liability once the cake leaves Custom Cakes.
Floral Options:
Fresh flowers for the cake and cake table can be provided by your florist, yourself, or are available for an additional charge from Custom Cakes. If working with a florist, I will contact them for you regarding size specifications and quantity of flowers. Loose flower placement at event site is FREE!
Sugar flowers ~ While sugar blooms may be pricey, there are advantages over fresh flowers: no pesticides touching your cake, color-matching is precise, flowers are wired and can bend to improve design, and they never wilt. Depending on the flower type, sugar flowers cost less than real flowers. These flowers can be preserved as a wedding keepsake.
Allergy Information:
Cakes are baked in a state licensed kitchen that uses nuts, eggs, wheat, and dairy products.